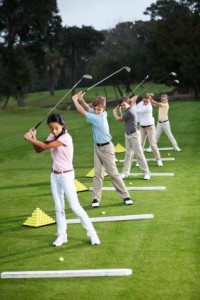 Get Ready Golf Clinics are a great way to get introduced to the game of golf. Get Ready Golf is a nationwide program that offers a series of five introductory lessons by a PGA Professional. Turtle Cove Clinics meet weekly, teaching the basics of full swing, short game, golf rules and golf etiquette. Groups for Co-ed, women only and junior golfers are available. Equipment is provided and can be purchased if desired. $25 per session or 5 for $99.
Please call 718-885-1129 to register for one of our upcoming clinics.
Adult Clinics are held every Saturday at 10am starting April 13.
Junior Clinics are held every Saturday at 11:30 starting April 13 and Wednesdays at 4:30.
Ladies Only Clinics are held every Wednesday at 6pm starting April 17.
Please call Richie at 646-772-2870 for information on all our upcoming clinics.