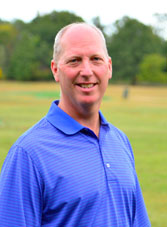 Director of Golf

rick@turtlecovegolfcenter.com
718.885.1129 (Golf Shop)
631.428.4653 (Mobile)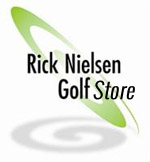 Rick is the Director of Golf at Turtle Cove Golf Center. He was the Head Professional at Randalls Island Golf Center from 1998 through 2012 and is President of Rick Nielsen Golf. He was the co-founder of the East River Golf School which was named best Junior Golf Program in NYC. Rick is a graduate of the Professional Golf Management program at Ferris State University and also holds a B.S. in Marketing. Previously, Rick was the Head Professional at Smithtown Landing CC on Long Island where he was the lead instructor in the Michael Hebron Golf School. Rick is a Class "A" PGA Professional with nearly 30 years of experience. He is an authorized instructor of The Golfing Machine and one of only 62 professionals worldwide with the designation, Master in Golf Stroke Engineering (G.S.E.M.). Rick is a Certified Flightscope & K-Vest Instructor.
During his career, Rick has coached many professionals, men, women and juniors to championship levels. Rick has produced two instructional DVD's, Power Golf Dynamics and Shrink Your Score featuring Dr. Phil Lee, renowned Sports Psychologist. Rick also produced the golf program for SportsMechanics.com, a unique online learning program using an avatar to highlight the fundamentals of golf. Rick is a frequent speaker for both professional and amateur organizations and has also hosted his own radio show, GolfTalk. Rick has written articles for numerous golf publications and has served on the Metropolitan PGA Board of Directors.
Rick is a Certified Pilates Instructor and is the founder of Power Golf Pilates, a unique Golf-Pilates based exercise program. Rick is also a Titleist Performance Institute (TPI) Certified Professional Fitness Instructor. Additional information and videos can be found at www.ricknielsengolf.com.
| | |
| --- | --- |
| 1 Hour private lesson | $140 |
| 45 Minute private lesson | $115 |
| 30 Minute private lesson | $75 |
| Series of five one hour lessons | $675 |
| Series of three 1 hour lessons | $400 |
| Series of five 45 minute lessons | $550 |
| Series of five 30 minute lessons | $350 |
| Semi-private (2 students for one hour) | $160 |
| Semi-private (2 students for 1 1/2 hour) | $240 |
| Junior lesson (30 minutes ages 7-15) | $65 |
| Junior lesson (1 hour ages 7-15) | $120 |
| TPI Fitness Screening with Custom Workout | $175 |
| Power Golf Pilates Session (30 minutes) | $40 |
| Driver tuning (30 minutes) | $40 |
| Clubfitting (using Vector Pro launch monitor) | $100 |
| Playing lesson – Call for information | |
Total Performance Packages

Gold Package:

10 – 1 hour golf lessons
K-Vest 3-D Motion Analysis with  Bio-feedback Training
Ongoing Hi-Speed Video Analysis
Dynamic Forceplate Weight Transfer Analysis
Vector Pro Launch Monitor
Swinguru Markerless 3-D Motion Analysis
Club evaluation and fitting
Copy of Rick's DVD – Power Golf Dynamics
Titleist Performance Institute Physical Screen
Regularly $1,400 – Now Only $1,300
Platinum Package:

20 – 1 hour lessons
K-Vest 3-D Motion Analysis with K-Trainer Biofeedback Training
Ongoing Hi-Speed Video Analysis
Vector Pro Launch Monitor
Dynamic Forceplate Weight Transfer Analysis
Swinguru Markerless 3-D Motion Analysis
Club evaluation and fitting
Copy of Rick's DVD's – Power Golf Dynamics and Shrink Your Score
Titleist Performance Institute Physical Screen
TPI Customized Workout
On Course Instruction
Regularly $2500 – Now Only $2,200